---
PURPOSE
The RYLA Playback was created to empower you to get out and make it happen! Whether that means getting your next photoshoot done or simply getting to the park, the Playback is designed to make it easier to make it happen with kids. This is done through our innovative DESIGN, STYLE, & QUALITY
---
SIZE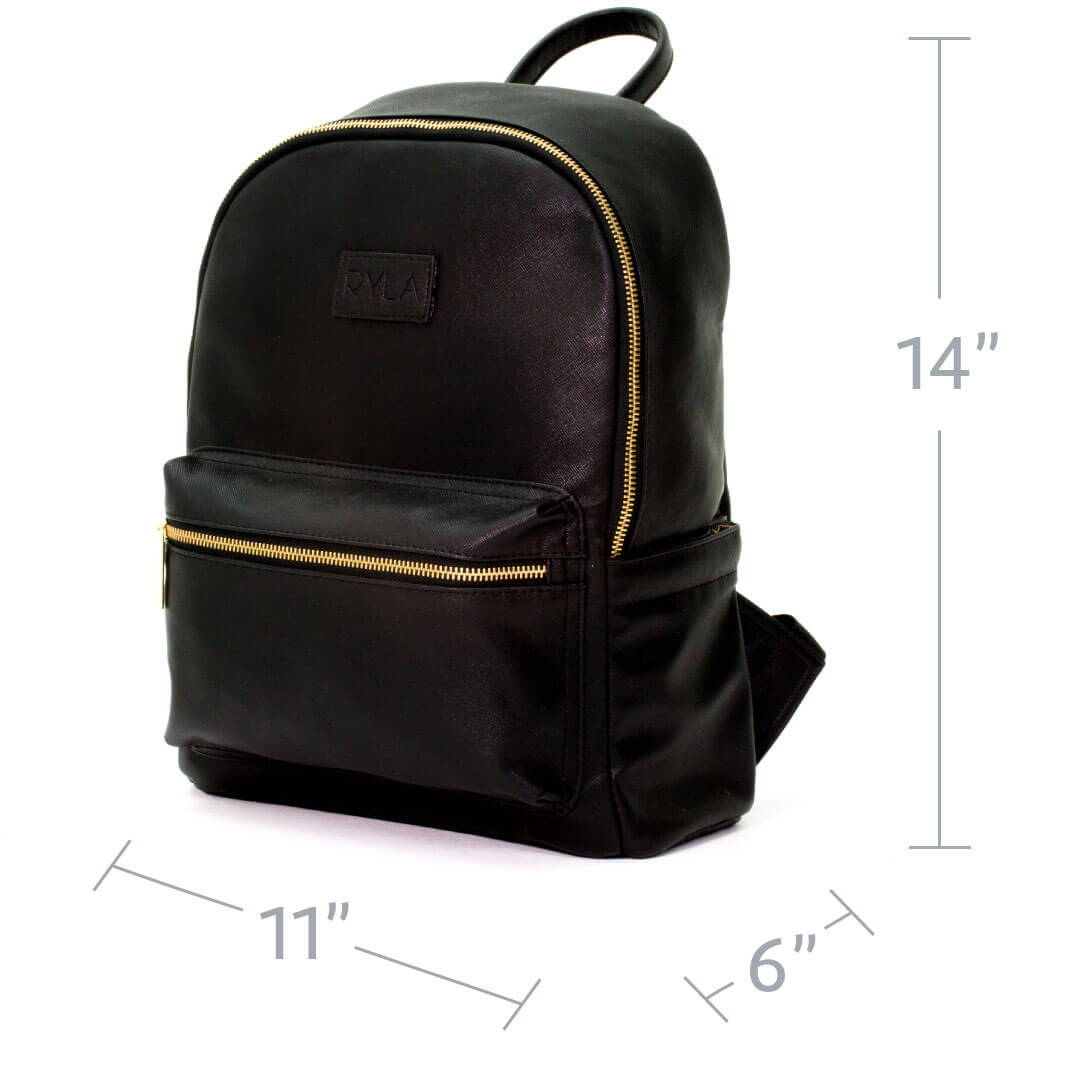 Smaller Is Better 
Have you ever lost something in your diaper bag that you needed right in that moment to make your child stop crying? Or screamed at your husband to give you the binky only to have him dig through everything to find it 5 minutes later?
When did it become normal to pack our diaper bags full of things we don't necessarily need? The reality is we only need a few key items to pack for the day. We found that the bigger the diaper bag, the more moms are tempted to overpack and carry a huge bag around all day.  
We hated carrying diaper bags for this reason. We wanted a diaper bag that communicates to the world that a minimal mother is still a prepared mother. We designed our pack to be smaller to help us organize and prioritize what we actually need for the day.
SIMPLICITY
Life gets complicated once babies enter the picture. The last thing parents need is for a diaper bag to add to the complexity. If you lose your keys, pacifiers, and other items on the daily, you need a Rylapack to help simplify your life. We've kept it simple inside and out to keep you organized and in control.
Interior Pockets: Food, Insulated Bottles (2), Binky, Misc.
Exterior Pockets: Just for Mom, Phone, Water Bottle, Safe/Tablet
HANDS-FREE
We've got your back.
Let's be honest, as a parent you need three hands to manage your life, the last thing you need is your diaper bag falling of your shoulder throughout the day. ​​​​​​ A diaper backpack is the most convenient and easy-to-use style for a parent.
Once you go backpack, you never go back to a normal diaper bag. See our blog post on the pros and cons of backpacks vs. other styles.
---
PREMIUM LOOK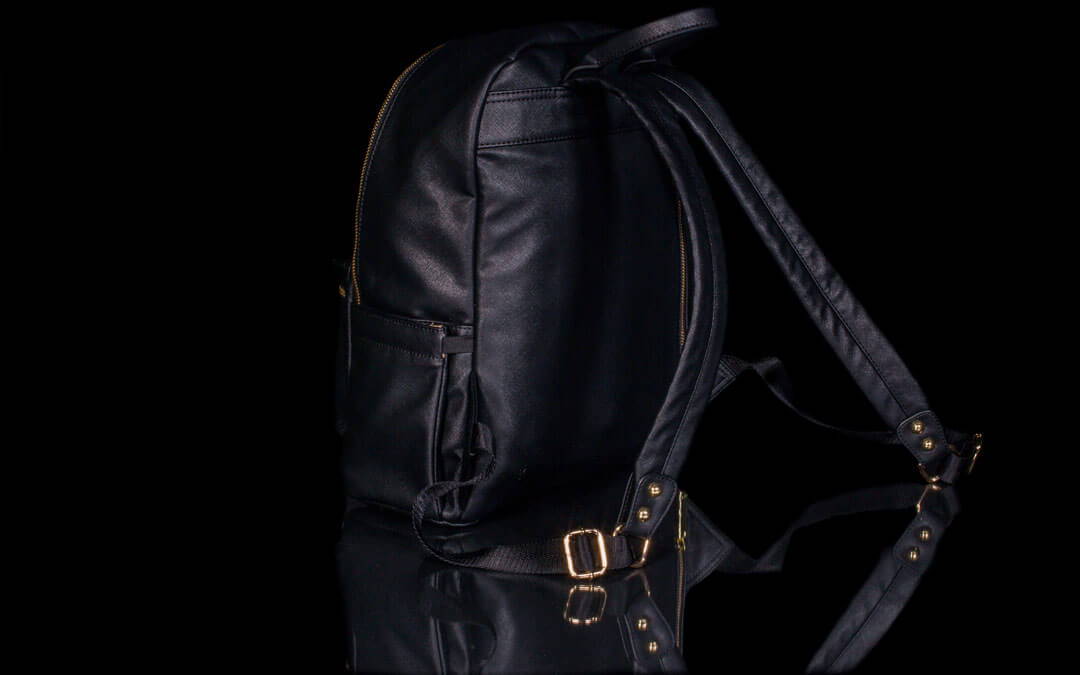 100% Faux Leather all the way around gives the Rylapack an amazing feel and look. There's never been a sexier diaper bag to compliment the sexiness of motherhood.
ELEGANT HARDWARE
Luxurious gold hardware accents your Rylapack from top to bottom, while four gold feet keep it upright and sturdy. Your Rylapack will keep its shape and hold its own looking classy all day.
CLASSY STRAPS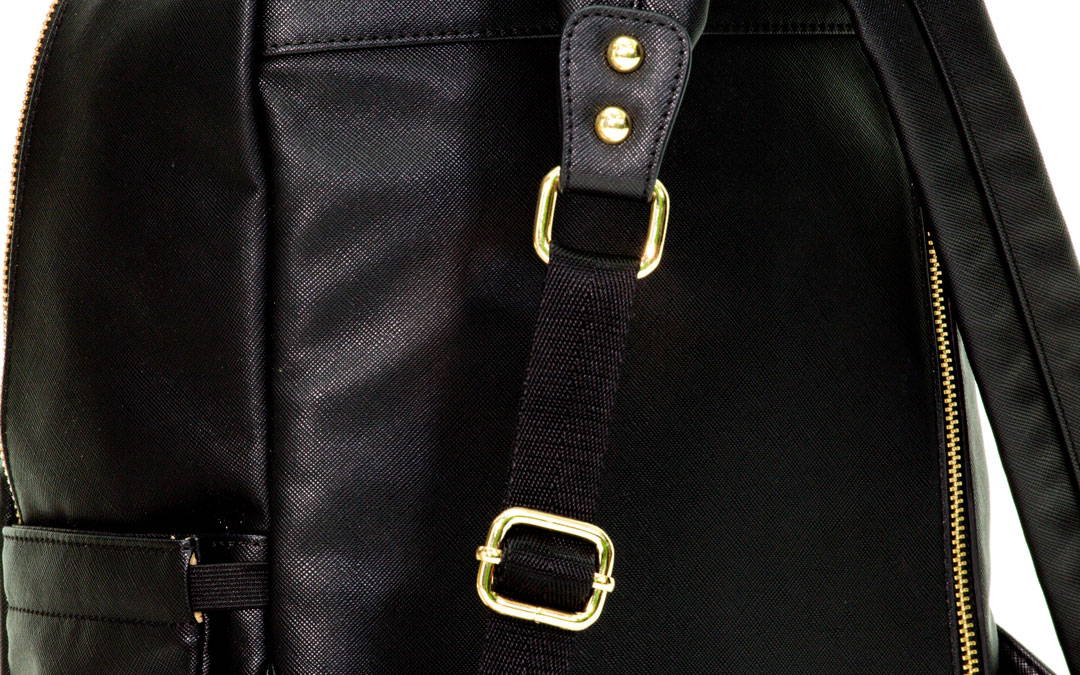 Unlike normal bags, our adjustable straps are completely self contained, so there are no excess straps swinging at your side. Just another fabulous finishing touch.
---
QUALITY
MATERIALS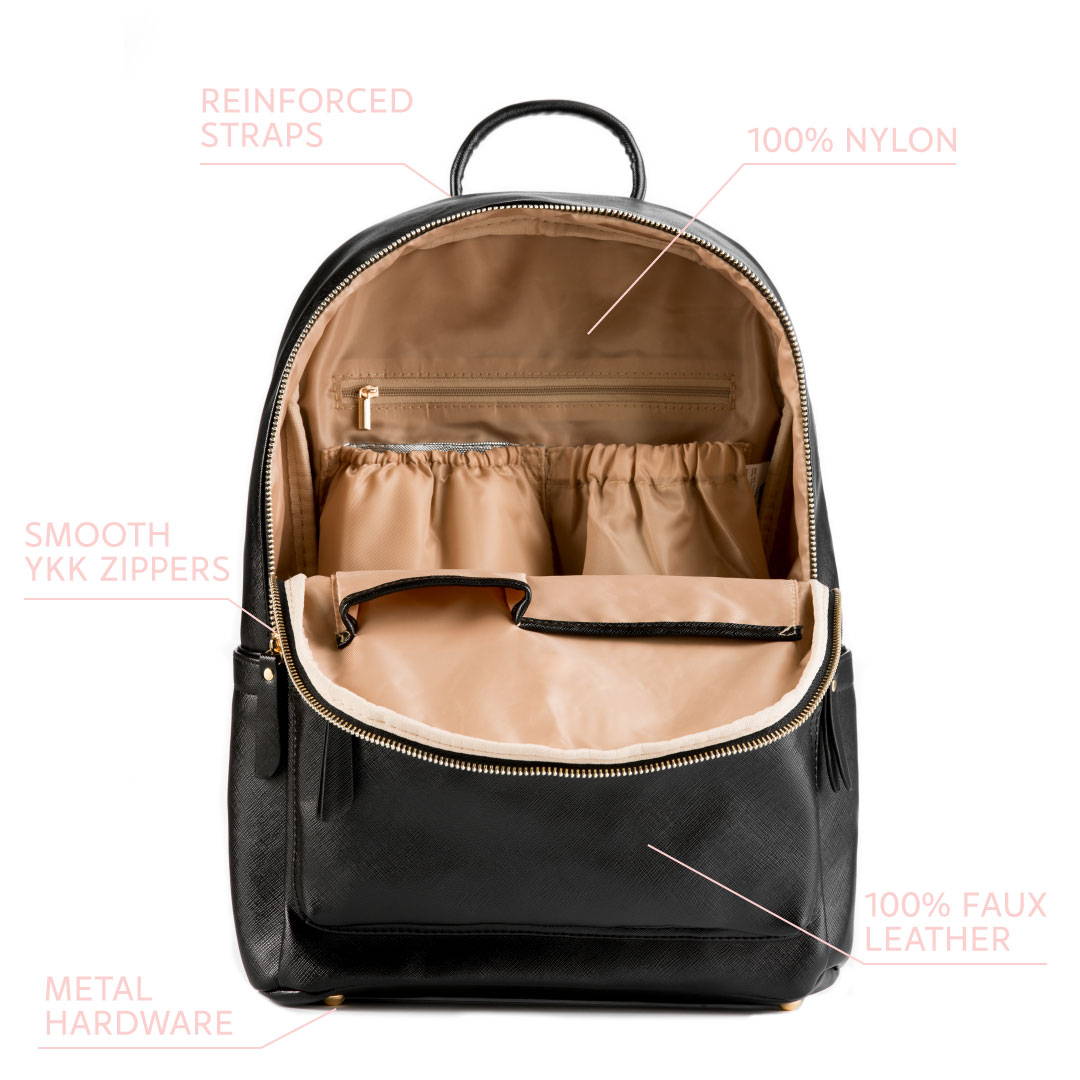 We chose the best materials to keep you on the move. From the faux leather outside to nylon inside, every material is high quality and easy to clean and maintain:
100% Faux Leather Outside
100% Nylon Inside
Smooth YKK Zippers
Reinforced Straps
Polished Metal Hardware
BUILT TO LAST
Our bag is designed with terrorizing children in mind. We know what it's like to have your child play with your things only to have them break. The Rylapack is made with extra durable materials to last well past the diaper years and withstand the normal wear and tear of toddlers.
RYLA GUARANTEE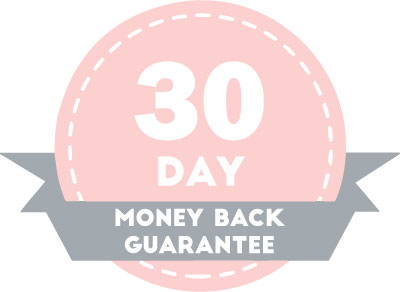 Buy with confidence with our 30 day "no questions asked" money back guarantee.
---
REMEMBER
As a parent you may not always look or feel your best. To be honest, most days you probably won't. You may feel like a failure at times and that you have no idea what you're doing... we know we do. We've placed our most valuable gold plate on the inside to remind you that on the inside... you are GOLD! No one could ever replace you. Although you are not perfect, you are the PERFECT mother for your children. No one can raise them better, that's why they were sent to you. Keep on hustling with a calm assurance that you are a Mom Hustler: Strong, Bold and Courageous. And even on your worst days, remember, it's what's on the inside that counts.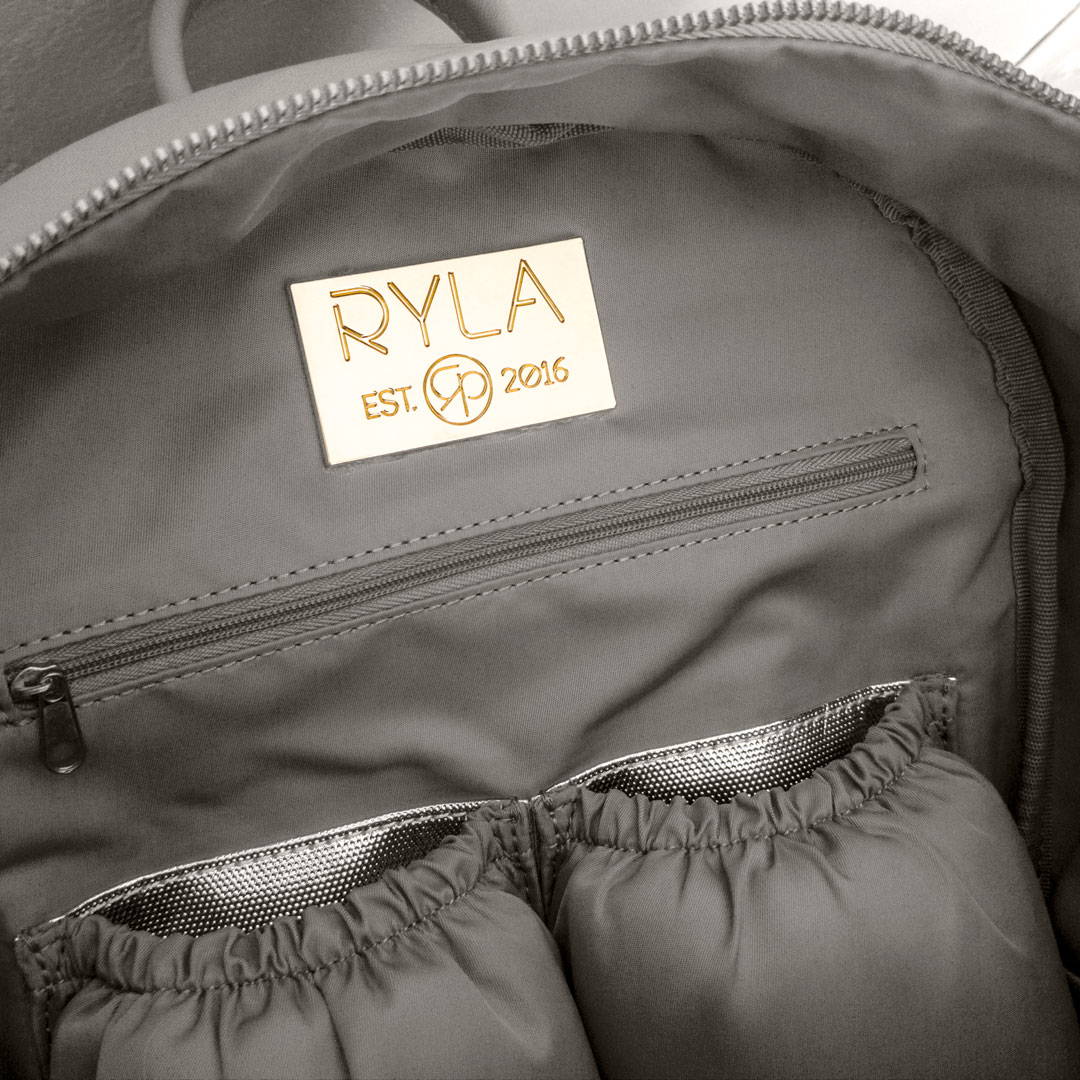 ---
THE PLAYBACK